Probiotics for Constipation: What You Need to Know
Published Aug 31, 2022
While they have lots of benefits, probiotics have always been associated with gut health – and for good reason. Many studies have proven its efficacy in diarrhea and other digestive issues. However, the all-important question that's on your mind right now is: will it treat constipation?
While the evidence remains inconclusive, several studies prove that probiotics can help ease constipation. 
A study published in 2014 shows that probiotics can improve stool consistency and increase its frequency by up to 1.3 bowel movements a week. It also found that some probiotic strains help reduce intestinal transit time. 
Harvard even evaluated this review and agreed with most of its findings.
So What Does This All Mean?
Intestinal transit time refers to how long it takes for the gut to digest the foods you eat. Those suffering from constipation often have longer intestinal transit times than healthy people.
Constipated people also suffer from hard, lumpy stools that are difficult to pass. Improving the stool's consistency shall make defecating easier and less painful. It can also lead to improved stool consistency and a more regular bowel movement.
Conditions That Lead To Constipation
Constipation is one of the most common digestive health issues in the world. However, most of the time, it is brought about by an underlying condition. Determining what's causing your constipation can greatly assist you with addressing it more effectively.
Irritable Bowel Syndrome (IBS)
Aside from stomach pain and bloating, people suffering from irritable bowel syndrome (IBS) also experience constipation.
It's estimated that up to 38% of pregnant women experience constipation mostly due to the hormonal changes that the body goes through during pregnancy. 
A pregnant woman's colon also tends to absorb more liquid, which makes stool harder. Vitamin supplements and an enlarged uterus also play a role in the slowing of the movement of feces.
Constipation is one of the most common conditions that plague growing children. It's linked with various factors such as genetics, diet, psychological issues, and even allergies.
Medication for certain illnesses also tends to cause constipation. Medical trials have long documented this in people going through therapy.
Statistically, it has been found that around 16% of people who take certain medications suffer from constipation. Furthermore, a greater number of them have shown improvement with passing their stool following a monitored clinical study of regular probiotic consumption.
The older we get, the more often we will experience functional constipation. The reason why is mostly because our intestine's microbial population (microbiota) changes with aging.
How Probiotics Can Help
Laxatives have been traditionally used to address constipation. Unfortunately, laxatives are not always effective. As such, many experts are placing their hopes on probiotics.
As mentioned, constipation is caused by a lot of factors and underlying conditions. With that said, the two things they have in common are:
A delayed gut transit time.

Increased water absorption in the intestine which dries out the stool making it hard and lumpy.
All of these point to a messed-up digestive process that alters the gut microbiota. 
In short, if your digestive system is working well, you can avoid most types of constipation. And this is where probiotics enter the picture.
Experts believe that probiotics have certain benefits that can help with constipation such as:
Modifying the intestinal microbiota.

Altering gut function including sensation and motility.

Increasing the production of lactate and short-chain fatty acids, which helps shorten the overall gut transit time.
Aside from these, probiotics also help bring back a healthy balance of microorganisms in your gut. And it's been proven that a balanced microbiota leads to a healthy digestive system.
Best Probiotic Strains For Constipation
To maximize the effects of probiotics, it's important to take the right strain. You see, there are hundreds (possibly thousands) of probiotic strains. 
Each of them has different functions and benefits. If you take a strain that's intended for acne, for example, don't expect it to be effective against constipation.
Below are the probiotic strains that you should look for when addressing constipation:
Multiple studies have proven the effectiveness of B. lactis versus constipation. In Brazil, 30 women suffering from constipation participated in a randomized controlled trial. They were divided into two groups. 
One group was given fresh cheese enriched with B. lactis for 30 days. The other served as a control group. Results showed that the women who were given probiotics experienced noticeable beneficial effects against the adverse symptoms of constipation.
While in China, 135 constipated women were given fermented milk with B. lactis. 
Following two weeks, the beneficial effects of probiotics are starting to show. Subjects noticed improved stool consistency, frequency, and defecation condition.
A clinical trial conducted in chronically constipated patients showed how L. casei can help ease the symptoms of constipation. The trial lasted for 4 weeks during which the patients were given a probiotic beverage containing L. casei shirota. 
In the second week of the trial, the patients have already reported improved stool consistency and constipation symptoms. At the end of the trial, 89% of patients reported positive results.
Interestingly, this kind of probiotic is a mainstay in the gut of almost everyone. Similar to other probiotics, it comes in a wide variety of strains. One of these strains is known as Lactobacillus plantarum 299v.
What makes this strain unique is its effectiveness in combating stomach pain and bloating. As a matter of fact, a study conducted on rats has proven that it can reduce bloating by up to 50%. If anything, this makes this probiotic an excellent remedy for maintaining a healthy gut microbiota.
Lactobacillus acidophilus
Upon consuming this strain of probiotic, you'll be introducing "friendly" bacteria to your gut. It'll help with absorbing vitamins, breaking down food, and combating harmful bacteria.
On top of that, Lactobacillus acidophilus promotes the production of lactic acid. Moreover, the probiotic helps reduce the symptoms of IBS and constipation. That said, the way it does this continues to remain a mystery due to the lack of research on this particular probiotic strain.
Streptococcus thermophilus
Streptococcus thermophilus or simply S. thermopilus is yet another praiseworthy probiotic with good effects on gut health. Like the other strains we've discussed, it too helps with the absorption and breaking down of food and vitamins. Also, it kills bad gut bacteria.
You can most commonly find this probiotic strain in fermented foods like yogurt. However, it can also be obtained by taking certain supplements that are available in health stores.
The Takeaway
How probiotics help with constipation and related complications isn't fully understood. Needless to say, the consensus among experts is that probiotics are indeed beneficial for those who've got issues with passing stool. The reason why is because they alter your gut's microbiota to assist with food absorption and the elimination of bad bacteria which causes constipation.
Now if you want to treat constipation with probiotics, then it's best to consult your doctor. He or she will be able to determine what type of strain will work best for you. In addition to that, your physician may also be able to recommend the right probiotic supplement for you to consume.
(Related: How Much Probiotics Should I Take Per Day?)
Benefit From The Latest Advancements In Probiotic Science With Bionaze
Bionaze is a proprietary blend of probiotics proven to promote ear, nose, and throat health, improve digestion, and support your immune system. The active ingredients BLIS K12, and BL-04 are considered among the best probiotics according to science.
Get 25% Off Your First Order when you use BIO25 at checkout!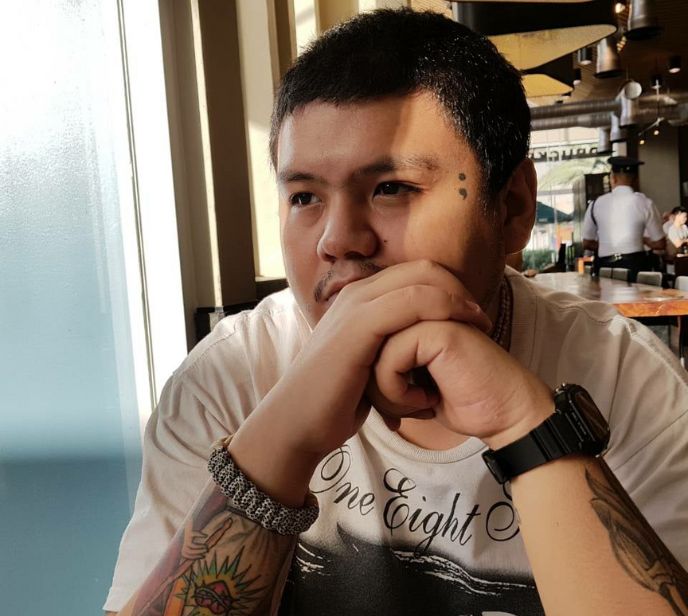 About The Author
Christian Cruz is an experienced blogger with a deep passion for health and wellness. He descends from a long line of educators and is committed to uncovering the facts when it comes to nutrition and health. Over the years, Chris has tackled all sorts of topics in his writing. As a result, millions of people worldwide have read and benefited from his content.