How Much Probiotics Should I Take Per Day?
Published July 12, 2022
The gut microbe is something that's not yet fully understood by scientists. For that reason, a lot of research is still being conducted regarding the matter. Nevertheless, the general consensus is that it's good to take probiotics daily. Doing so will provide many medical benefits that will let you continue living a healthy lifestyle.
You see, probiotics are types of good bacteria that balance out your digestive system when they are taken in the right amounts. Every type of probiotic strain has a different effect on your body, which is why there are currently no general standardized dosages for most kinds of probiotics.
With all that being said, there's evidence showing that daily probiotic intake is good for you. In fact, studies have even revealed that it's good to take probiotics several times a day. Now by reading this guide, you will learn everything there is that's currently known about the subject.
Is Taking Probiotics Everyday Safe?
Yes. The consensus among scientists and medical professionals is that it's 100% safe for adults to take probiotics every day. Be that as it may, you should still keep several things in mind before you do so. For example, immunocompromised people should avoid probiotics.
What Are The Health Benefits Of Taking Probiotics Daily?
As mentioned, probiotics are a group of microbes that have health benefits when taken. Besides aiding with digestion, they also balance your gut's microbiota and combat harmful bacteria. You can find probiotics in many foods. However, most people take them as supplements nowadays.
Scientific studies have produced evidence that probiotics help with:
Anxiety

Constipation

Eczema

Ulcerative colitis

Antibiotic-associated diarrhea

Nutrient absorption

Immune system support
Remember that there are hundreds of strains of probiotics. Each of them yields different health benefits. Furthermore, some probiotics are meant to be taken in tandem with each other. Apart from that, there are probiotics that should only be dosed by themselves.
To know what's the best kind of probiotic for you, we recommend consulting a licensed medical professional. That way, you'll know exactly what to take and how much to take on a given day.
Can Probiotics Be Taken Multiple Times A Day?
It's possible to take probiotics multiple times a day without issues. Nonetheless, you've always got to follow the intake instructions on the label of your probiotic supplement. Doing so will minimize the chances of receiving any adverse effects from taking too much probiotics.
Doctors generally recommend that you take probiotics once a day. That said, some conditions warrant that you take multiple doses. Examples of such afflictions include IBS and diarrhea, which are both conditions that affect your digestive system and your intestines' microbiota.
How Much Probiotics Should You Take Daily?
Science has yet to formulate a solid answer to this question. Because different probiotics have different effects, they must be taken in different amounts. Moreover, many other factors come into play when it comes to probiotic dosage. For example, your gut's microbiota, your genes, and what medication you take.
Probiotic dosage is listed in CFUs or colony-forming units. While we still don't know what is the optimal amount of CFUs your body needs, research has shown that your body needs to ingest between 1 million and 1 billion CFUs for a probiotic to introduce health benefits. With that said, several kinds of probiotics can provide benefits at much lower dosages than mentioned above.
When Should You Take Probiotics?
Most probiotic supplements have labels with instructions regarding when to take them. Be sure to read these instructions so that you won't have any dosage issues. Remember that since not all probiotic strains are the same, it's essential to know when to take your supplement to obtain the most health benefits.
Probiotics are generally taken on an empty stomach. However, a few are more effective when you take them following a meal. Such probiotics often are meant to aid with your digestion. In addition, some medications interfere with the efficacy of probiotics. As such, you cannot take them at the same time.
How Long Must You Take Daily Probiotics?
It's generally safe to take probiotics daily every day of the year. As a matter of fact, research has found that the long-term use of probiotics can lead to lasting good changes in your gut's biome.
Similar to dosage, the duration of your probiotic intake depends on the strain of probiotic you're taking. While it may take a while for the benefits of probiotics to reveal themselves, some conditions immediately become alleviated upon the ingestion of the right probiotic.
Those looking for a probiotic supplement to incorporate into their daily routine should seek out a supplement with multiple probiotic strains. Such strains should be supported by clinical studies.
Now if you're experiencing any side effects like feeling bloated or gassy, it's probably best that you stop taking probiotics for a while. Otherwise, you should consult your physician to know whether you should proceed with taking probiotics daily to be certain that you'll be safe.
The Bottom Line
Probiotics are an amazing genre of bacteria that provides a plethora of health benefits. They're good for regulating your digestive system and alleviating lots of medical afflictions. 
On top of that, they're safe to take on a daily basis unless you have got a weakened immune system or are under the influence of medication that reduces or eliminates the efficacy of probiotics. With that said, as mentioned, it's best to consult your doctor before you ever incorporate any kind of probiotic supplement into your daily routine to be 100% safe.
(Related: Can You Take Probiotics With Vitamins?)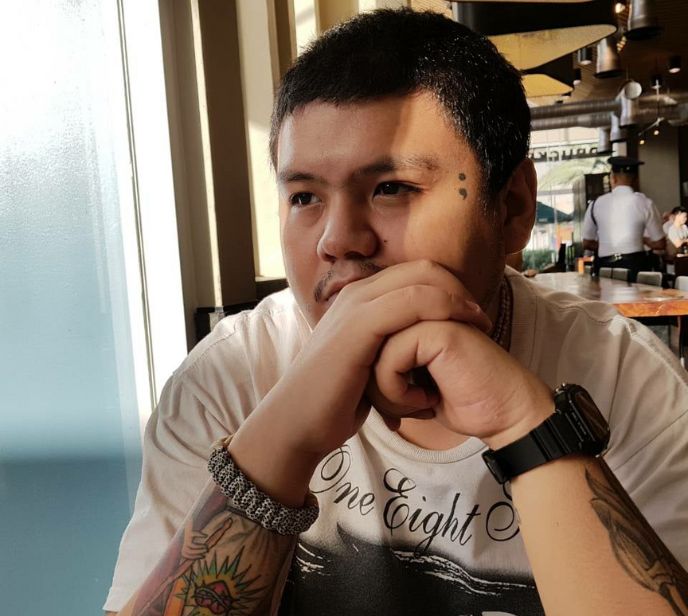 About The Author
Christian Cruz is an experienced blogger with a deep passion for health and wellness. He descends from a long line of educators and is committed to uncovering the facts when it comes to nutrition and health. Over the years, Chris has tackled all sorts of topics in his writing. As a result, millions of people worldwide have read and benefited from his content.