Can Sinus Infection Cause Jaw Pain?
Published Aug. 31, 2022
Your sinuses comprise more than just your nose and nasal passages. They're actually a series of connected cavities found in different parts of your skull. Often, when people experience jaw pain, they point straight to their finger or joint problems. However, this is not always the case. 
Let's talk about sinus infections jaw pain. First, we shall go over how the two are connected and then discuss how to alleviate the symptoms of jaw pain caused by the infection of the sinuses.
Can Sinus Infections Cause Jaw Pain?
To put it simply, yes. Sinus infections lead to a plethora of symptoms across your entire face or skull. How come? Because your sinuses are the connected cavities inside the skull. 
When they are healthy, their cavities are almost completely hollow. Nevertheless, lots of pathogens cause infections that make your sinuses inflamed.
Once inflamed, the mucus in your sinuses can get clogged. When that happens, it's likely that your head will feel stuffed and rather heavy. In addition, pressure can build in the cavities and make your jaw feel tender or painful.
Likely Conditions Leading To Jaw Pain
Sinus infections are notorious for causing oral and facial pain. Research proves dentists, tending to orofacial pain, point to sinus infections as one of the leading local causes. One possible cause of your jaw pain might be sinusitis in the maxillary sinuses, which are found behind your cheeks and under your eyes. 
The maxillary sinus drains into the nose through a passage called the ostia, which is found at the top of this cavity. It is harder to drain this compared to other sinus cavities because of its physiological structure.
Sinus Infection Symptoms
Almost everyone gets a bout of sinusitis in one form or another at some point in their lives. The most common symptoms of a sinus infection include the following:
Jaw Discomfort, Pressure, And Pain
Nasal Congestion Or Discharge
Dental Pain

Ear Pain, Pressure, And Fullness
Keep in mind that there are several forms of sinusitis. Each of these has a different array of symptoms. Hence, you must not rule out other health issues if you experience some of the aforementioned symptoms above. After all, you may not have sinusitis in the first place.
Sinus Infection Jaw Pain Treatments
Fortunately, advancements in medicine over the past decades have led to the development of a plethora of treatments for sinus infection jaw pain. Let's talk more about these treatments below:
Certain forms of sinusitis are caused by bacteria. To cure yourself of such sinus infections, you'll need to take antibiotics. Among the most commonly prescribed examples is amoxicillin, which can be called the go-to antibiotic for just about any condition. With all that said, before taking antibiotics for sinusitis, it's best to consult your physician and never self-medicate yourself.
Antihistamines are a class of drugs that neutralize the body's production of histamine. Examples of such medications include diphenhydramine, cetirizine, and loratadine.
The reason why antihistamines can relieve sinus infection jaw pain is that several forms of sinusitis are caused or worsened by allergies. By taking the right kind of antihistamine, you'll easily be able to ease your symptoms. 
And for those wondering, many antihistamines are over-the-counter in the majority of the world's pharmacies. For that reason, they're very easy to obtain regardless of where you are.
A decongestant is any type of medicine that temporarily relieves blocked or stuffy sinuses. The majority of people use them to alleviate sinus infections along with cases of flu and colds.
Quite interestingly, most decongestants are OTC. Also, they come in the following forms:
Drops

Tablets & Capsules

Nasal Sprays

Syrups

Powders
We recommend decongestants over antihistamines because they have fewer side effects. In comparison, the majority of antihistamines tend to make you sleepy. Therefore, they are only safe to consume at night, for the most part.
Analgesics and painkillers are terms that are often used synonymously. However, many don't realize that the former and the latter are two different things. While the former does eliminate pain, it doesn't shut down your nerves unlike anesthetics, which do this to knock you out cold.
Prime examples of the most common analgesics sold over-the-counter include:
Meanwhile, some analgesics are obtainable only with a prescription. The reason for that is due to the fact that such medications have the potential to cause addiction. Nevertheless, when necessary, your physician might prescribe such meds to relieve your sinusitis discomfort.
Nasal irrigation with a neti pot and saltwater helps clear your nasal passages by washing out dried mucus and other allergens. 
If you ask me, this is a relatively simple and effective remedy that just about anybody can do at home. Aside from that, it's 100% safe, easy to do, and doesn't leave your wallet empty-handed.
If you need to moisten your nasal passages and break up the dried mucus, then we recommend that you utilize nasal saline sprays. Such sprays don't utilize any medication. Instead, they work by relieving nasal congestion via osmosis. 
With that said, one of the best things about nasal saline sprays is that they provide instant relief and can be used a countless number of times.
Nasal Corticosteroid Sprays 
Nasal corticosteroid sprays, also known as nasal steroid sprays reduce swelling and mucus in the nasal passageway. They are effective at treating symptoms caused by allergic rhinitis and nasal polyps. However, they're not sold over-the-counter and must be prescribed by a doctor.
The Bottom Line
Sinus infection jaw pain can be a real hassle to deal with. However, thanks to advancements in medicine, finding relief is now easier than ever. After all, you've got tons of medications and health products that alleviate your discomfort. Additionally, there are also home remedies.
Benefit From The Latest Advancements In Probiotic Science With Bionaze
Bionaze is a proprietary blend of probiotics proven to promote ear, nose, and throat health, improve digestion, and support your immune system. The active ingredients BLIS K12, and BL-04 are considered among the best probiotics according to science.
Get 25% Off Your First Order when you use BIO25 at checkout!
This Content Has Been Reviewed For Factual Accuracy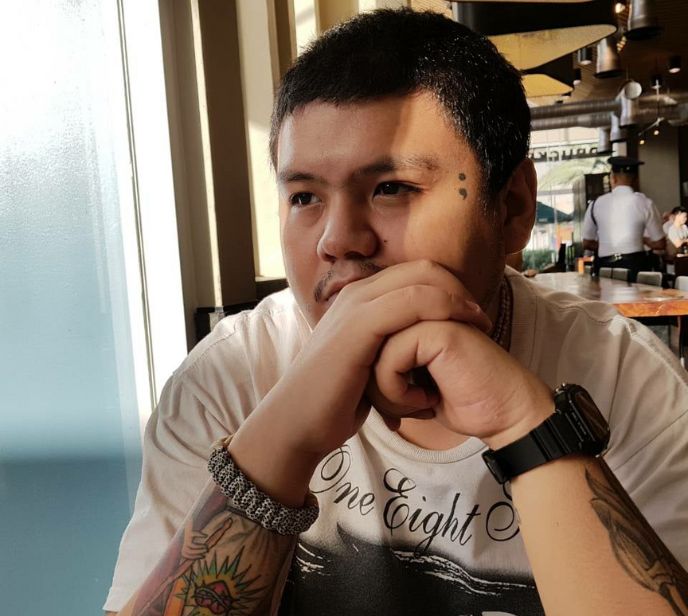 About The Author
Christian Cruz is an experienced blogger with a deep passion for health and wellness. He descends from a long line of educators and is committed to uncovering the facts when it comes to nutrition and health. Over the years, Chris has tackled all sorts of topics in his writing. As a result, millions of people worldwide have read and benefited from his content.