Aerosinusitis: Causes, Treatment, and Prevention
Published August 2, 2022
Do you fly or scuba dive frequently? Have you noticed major sinus discomfort while doing so? If your answer is yes, then you are most probably suffering from aerosinusitis, which is also commonly known by the terms barosinusitis, sinus barotrauma, and sinus squeeze.
In this article, you'll learn everything there is to aerosinusitis. I'll tell you what the condition is as well as its causes. Aside from that, I teach you ways to avoid it and deal with the symptoms.
What Is Aerosinusitis?
Aerosinusitus is the inflammation and sometimes bleeding of the paranasal sinus cavities' membranes due to changes in atmospheric pressure. 
It is an extremely common medical condition that pilots, airplane passengers, scuba divers, and even submariners suffer from.
With that being said, there is absolutely no need to worry about it because it causes nothing but major discomfort. It doesn't lead to any life-threatening afflictions nor is it a symptom of one.
The Causes Of Aerosinusitis
As mentioned, the primary cause of aerosinusitis is the failure of the body's failure to adapt to a sudden air pressure change. Due to that, the mucosal lining in the paranasal sinuses gets irritated until your body's pressure equalizes with the environment's ambient pressure.
The most common symptom of this condition is a sinusitis-like headache. Meanwhile, the frontal sinuses are the most frequently affected area of the sinuses. However, it's also possible for the maxillary sinuses to get involved. When that happens, it is common to get a mild toothache.
Below are examples of afflictions that exuberate aerosinusitis:
Ear Infections

Cases Of The Flu

Common Colds

Acute Sinusitis

Respiratory Infections

Chronic Sinusitis

Recurring Sinusitis
Now if you're suffering from any of the conditions mentioned above, then it's best to avoid flying or any activity that'll subject your body to air pressure changes. Nevertheless, if you need to get somewhere quick by flying, there are ways to avoid aerosinusitis or avoid it.
How To Deal With Aerosinusitis
When you're in the air, the best way to deal with aerosinusitis is to chew gum. It's also advisable to stay properly hydrated during the duration of your flight. How come? Because water can moisten your sinuses, lubricating them and then reducing the chances of swelling up.
Upon landing, it'll take a while for your sinus pain to subside. In the meantime, you can try these remedies, which have been proven to reduce aerosinusitis-caused pain and inflammation:
Gently Exhaling With Your Nose

Closing One Of Your Nostrils With Your Hand

Keep Your Mouth Closed
Alternatively, you can take medication. You see, there are many over-the-counter (OTC) meds that can alleviate aerosinusitis pain. Examples of these include paracetamol and ibuprofen.
Prevention Of Aerosinusitis
Unfortunately, there's no concrete way to prevent aerosinusitis. Once you've got the condition, it must be dealt with either by taking meds or enduring the discomfort it causes. That said, I do recommend staying hydrated, maintaining a good mindset, and staying fit. All of these shall drastically reduce the chances of you getting aerosinusitis during flights and scuba dives.
The Bottom Line
All people who partake in activities where the ambient external air pressure changes rapidly are prone to getting aerosinusitis. 
Fortunately, the condition causes nothing but major discomfort and isn't an underlying symptom of something worse. On top of that, it is very easy to manage with the help of breathing techniques as well as over-the-counter medications such as paracetamol.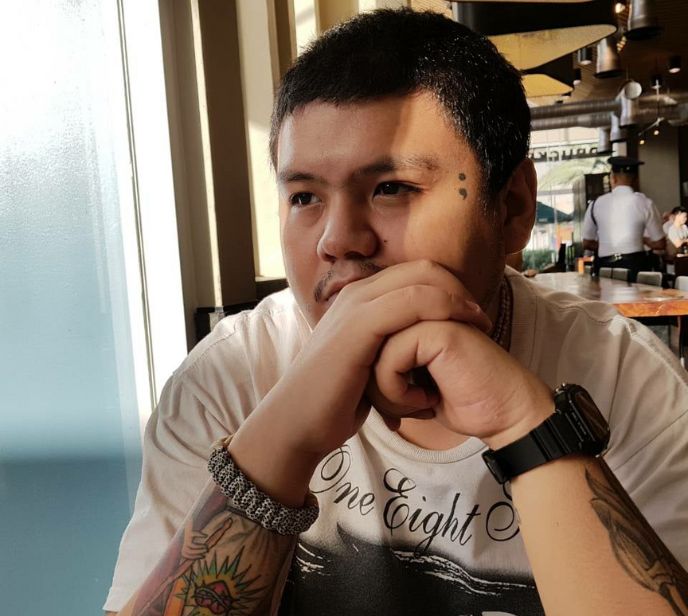 About The Author
Christian Cruz is an experienced blogger with a deep passion for health and wellness. He descends from a long line of educators and is committed to uncovering the facts when it comes to nutrition and health. Over the years, Chris has tackled all sorts of topics in his writing. As a result, millions of people worldwide have read and benefited from his content.