Why Do You Get Worse Sinus Headaches At Night?
Published July 26, 2022
Have you ever gotten a sinus headache at night?
If so, then you've probably noticed that they're much more painful. Often, they're painful enough to prevent you from getting a good night's sleep. Because of that, you'll become less productive and because of fatigued the next day.
This article is your comprehensive guide regarding sinus headaches at night. 
Here, I'll explain the reason why sinus headaches are worse at nite. Furthermore, I'm going to go over how to deal with these painful headaches whenever you get them.
Why Do My Sinuses Get Worse In The Evening?
At present, there's no definitive consensus as to why a sinus headache is worse at night. With that said, scientists believe that there are any intermingling factors that come into play when it comes to why nighttime sinus headaches feel much worse.
Let's talk about each one of these factors below:
Your sleeping conditions are very important. If you hit the hay in an uncomfortable setting, you'll be more prone to getting a bad sinus headache.
Do you sleep with your pets and have the slightest of allergies? Does your room have enough humidity? Ask yourself these questions as they greatly affect your sleeping conditions.
Sleeping conditions aren't the only factor that comes into play when it comes to getting a night of good sleep. 
In some instances, you may sleep for a full eight hours and still not feel well-rested upon waking up. The reason for that is that you don't fall into a deep sleep.
The quality of your sleep can be affected by many things. However, the primary reason people fail to get a good night's rest is that they don't consume the right foods before heading to bed. On top of that, they also might be under the influence of drugs or alcohol, which both reduce sleep quality.
Unbeknownst to many, gravity impacts your sinuses every time you lie down on your bed. How so? It promotes easier blood circulation to your head.
While increased blood flow to your brain for eight hours or more is good, it also might lead to the congestion of your sinuses. Moreover, as you lie down, gravity works to drain your sinuses. As a result, you wake up with a wet cough or soar throat.
Staying hydrated throughout the day has a plethora of health benefits. Among them include the improvement of overall sleep quality and the alleviation of sinus pressure, congestion, and pain.
You see, when you're properly hydrated, your body moisturizes its sinuses more efficiently. Due to that, any clogs that are there and tightness get loosened.
Waking Up With Sinus Headaches
Waking up in the middle of the night with a sinus headache can be a harrowing experience to say the least. Besides that, getting back to sleep can be next to impossible. Fortunately, there are several over-the-counter (OTC) medications that can help you deal with sinus headaches.
Effective OTC medications for sinus headaches include:
To put it simply, decongestants narrow your blood vessels to reduce the inflammation along with swelling that's caused by sinus congestion. Decongestants are available in many forms. 
You've got the option to administer them nasally, via liquid, or by taking a capsule. Examples of OTC decongestants include Vicks Sinex (oxymetazoline) and Sudafed (phenylephrine).
Pain relievers work by killing the pain caused by your sinus headache. The most common OTC options include Tylenol (paracetamol) along with Advil (ibuprofen). 
With that being said, caution should be taken when using painkillers as they can be dangerous when taken inappropriately.
The Bottom Line
Waking up with sinus headaches can be very difficult. 
Luckily, there are several ways that you can prevent them from occurring. Besides that, if you ever do get a nighttime sinus headache, there are many over-the-counter remedies that can alleviate the pain and get back to sleep.
Needless to say, if you ever experience constant sinus headaches, it would be wise to consult a medical professional. 
That way, you can determine the underlying cause of the problem and address it properly. Moreover, you'll be able to avoid any possible further complications.
(Related: Sinus Perforation: Symptoms and Treatment)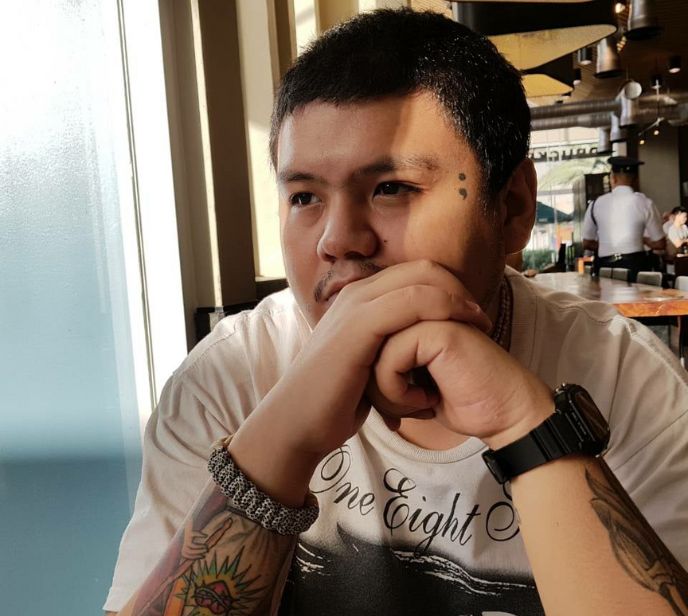 About The Author
Christian Cruz is an experienced blogger with a deep passion for health and wellness. He descends from a long line of educators and is committed to uncovering the facts when it comes to nutrition and health. Over the years, Chris has tackled all sorts of topics in his writing. As a result, millions of people worldwide have read and benefited from his content.