Postbiotics: Are They Better Than Probiotics?
Published July 26, 2022
Prebiotics and probiotics have garnered a lot of attention recently because of the health benefits they provide. However, many people still disregard postbiotics, which are another related group of beneficial compounds that can improve your overall health.
The definitions of prebiotics, probiotics, and postbiotics can be confusing. For that reason, here is a simple overview of each of the three:
Probiotics

are healthy bacteria that live inside your gut. Often, they enhance nutrient absorption. Needless to say, they've got lots of other benefits.

Prebiotics

can be described as a group of nutrients that feed the probiotics in your gut. In most cases, they're comprised of different types of fibers.

Postbiotics

are essentially the bioactive compounds that are produced by probiotics when they consume prebiotics.
Now with all that being said, let's dive a little deeper into what postbiotics are. We'll talk about their relationship with their cousins and the various health benefits they provide to your body.
What Is A Postbiotic?
Although it may seem gross, postbiotics as the byproducts that are produced once probiotics consume prebiotics within your colon. Now although they're technically waste products, it wouldn't be correct to consider them as they're responsible for health-boosting actions.
Scientists like to classify postbiotics as such:
Enzymes

Short-chain fatty acids

Cell wall fragments

Exopolysaccharides

Cell-free supernatants

Lipopolysaccharides

Some metabolites like vitamins and amino acids
While postbiotic supplements do exist, they're harder to come by than their pre and probiotic counterparts. The reason why is because they are relatively new and not as widely available.
Of course, you've also got the option to avoid supplements completely and obtain postbiotics via foods that are rich with prebiotics. Furthermore, you've also got the option to consume probiotics which eventually get processed into postbiotics within your colon.
The Best Ways To Get Postbiotics
Given that postbiotics are byproducts of prebiotics, the best way to get them is to eat food that's rich in probiotics. Alternatively, you may also take supplements, which can be difficult to obtain. 
With that being said, here's a list of go-to postbiotic foods:
Miso soup

Yogurt

Sourdough bread

Tempeh

Buttermilk

Kimchi

Saurkraut

Kefir

Pickles

Soft cheeses
Apart from the foods stated above, there are also a lot of probiotic supplements available. Such supplements shall eventually break down into postbiotics. However, since every probiotic strain is different, there's not enough research to determine what is the best supplement to consume.
Health Benefits Of Postbiotics
Postbiotics, like pre and probiotics, have numerous health benefits. 
How they work in your body is still not fully understood by scientists. Even so, the consensus among healthcare experts is that postbiotics can benefit you in these ways:
Lowers blood sugar levels and prevents obesity
Imbalance in your colon's microbiota has shown a direct correlation to obesity as well as insulin resistance. Furthermore, excessive weight is a contributing factor to diabetes development.
Meanwhile, a bacterial component in postbiotics known as muramyl dipeptide has been reported to increase insulin sensitivity. 
While research on the matter is still being conducted, it's safe to say that postbiotics can play a crucial role when it comes to fighting type II and pre-diabetes.
Scientists have long established that probiotics, prebiotics, and postbiotics all work together to treat diarrhea. Needless to say, they work best when that diarrhea is caused by vitamins.
How so? Because the metabolic products released by probiotics (also called postbiotics) assist with balancing out your gut's microbiota.
Probiotics aren't recommended to those who have critical health conditions that leave them in an immunocompromised state. However, studies have shown that postbiotics can strengthen weak immune systems and improve general health.
Eliminates harmful gut bacteria
The primary mechanism of probiotics and postbiotics is to introduce good bacteria and their byproducts into your gut's microbiota. In doing so, harmful gut bacteria lessens or becomes completely eliminated.
Due to the "replacement effect" of pro and postbiotics, colon infections become less likely to arise. On top of that, it becomes easier for you to process the food that you consume.
Lowers inflammation levels
Probiotics are not recommendable to those with irritable bowel syndrome or IBS as they've got the tendency to worsen the condition. 
On the other hand, research has shown postbiotics to be beneficial when it comes to reducing IBS-caused inflammation.
The Bottom Line
Since postbiotics are a byproduct of probiotics and prebiotics, they can be obtained from any source of the former and latter. Besides that, more and more postbiotic supplements are becoming available as scientists continue to discover new health benefits they deliver.
Like its counterparts, postbiotics aren't an all-in-one treatment for certain conditions. However, it isn't a bad idea to integrate them into your daily routine as they do provide a plethora of health benefits. Aside from that, they are not difficult to get, especially if you've got a balanced diet.
(Related: How Much Probiotics Should I Take Per Day?)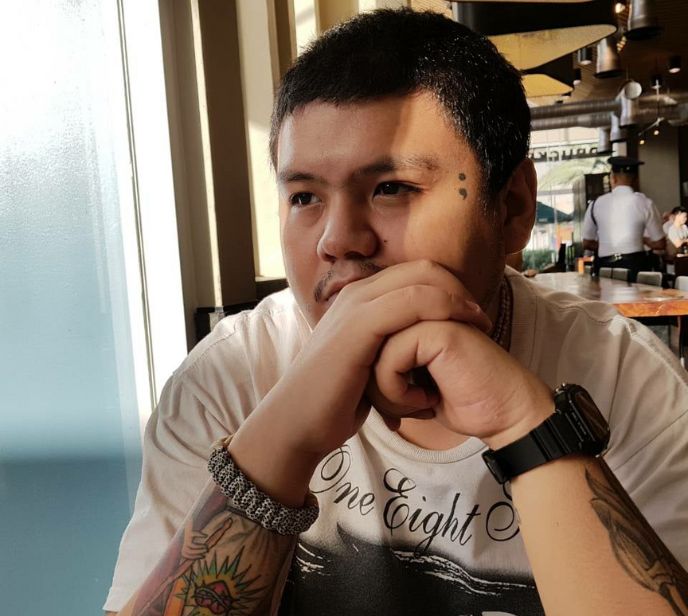 About The Author
Christian Cruz is an experienced blogger with a deep passion for health and wellness. He descends from a long line of educators and is committed to uncovering the facts when it comes to nutrition and health. Over the years, Chris has tackled all sorts of topics in his writing. As a result, millions of people worldwide have read and benefited from his content.