Can You Take Probiotics With Vitamins?
Published July 12, 2022
Your digestive system is home to over a thousand species of bacteria. While this may seem quite shocking, it's actually normal. Such species make up what's called a gut microbiome.
The microbiome in your gut can affect your general health. Probiotics are known for their ability to kill the bad bacteria in your digestive system and promote the growth of good bacteria.
So can you take probiotics with vitamins? After consulting with several medical professionals, I can confidently say yes. With that being stated, I'd like to dive deeper into the subject.
Can Probiotics & Vitamins Be Combined?
As mentioned, probiotics can indeed be combined with vitamins. 
Interestingly, probiotics generally don't lessen the effectiveness of vitamins and oral medications. In fact, they can do the opposite due to their ability to improve gut absorption.
Health Effects Of Taking Probiotics & Vitamins:
Improved vitamin absorption

Fatty chains breakdown

Proper metabolic function

Reduced stress and anxiety

Enhanced

hirsutism

and

testosterone

concentrations

Healing effect towards inflammation and oxidative damage
Taking probiotics and vitamins simultaneously has its fair share of advantages. But, be that as it may, you still must be mindful of a few risks. 
For example, infection is possible for those who have weak immune systems and sensitive digestive tracts. In addition, further caution with mixing the two should be taken for anyone who's recently gotten out of surgery or has a critical illness.
What Do Vitamins Do?
Vitamins are essential nutrients that our bodies need but cannot make. 
We get vitamins primarily from food such as fruits and vegetables. However, those with vitamin deficits can now get them through supplements. Such supplements are over-the-counter in any pharmacy and health store around the world.
The body needs thirteen vitamins to function properly; they're categorized as follows:
Water-soluble vitamins are the type of vitamins that aren't stored in your body. Often, they are excreted via the urinal tract. A frequently used example of a water-soluble vitamin is vitamin C.
Your body absorbs fat-soluble vitamins more easily and stores them for longer. Prime examples of fat-soluble vitamins include vitamins A, D, E, and K.
The Health Benefits Of Vitamins
People who exercise regularly and maintain healthy diets don't need to take additional vitamin supplements. 
However, those with conditions such as cancer, diarrhea, or diabetes are likely to need vitamins due to deficiencies caused by their ailments.
Below are examples of vitamins commonly used for certain medical afflictions:
Vitamin B3 – Raises good cholesterol levels

Vitamin C & E – Antioxidants that help relieve the side effects of chemo

Folic Acid – Reduces the chances of congenital disabilities
You should never go above the prescribed dose your doctor recommends. It's best to stay safe and take the vitamins mentioned above properly. That way, you'll be able to avoid any possible further health complications.
The Risks Of Vitamins
The FDA isn't as regulative with supplements as it is with pharmaceuticals. As a matter of fact, it does not even regulate a given supplement's safety profile before it's allowed to be sold.
Nevertheless, the FDA does list down some potentially dangerous vitamins:
Vitamin A – Toxic when used alongside retinoid acne medication

Vitamin E – Potentiates blood thinners and causes bruising and nosebleeding

Vitamin K – Diminishes the efficacy of blood thinners

Vitamin B6 – Causes nerve damage when used for prolonged periods

Vitamin C – Irritates the digestive system and causes diarrhea
Needless to say, all the vitamins mentioned above are safe if taken in therapeutic doses per your doctor's instructions. Hence, you shouldn't fear them in any manner.
When Should You Take Vitamins?
The answer to this question all depends on the vitamin you're taking.
If you take multivitamins, you'd want to take them upon waking up along with a probiotics supplement. 
In comparison, fat-soluble and mineral supplements should be taken after meals to avoid upsetting your stomach.
What Do Probiotics Do?
Probiotics are similar to vitamins in the sense that they improve our general health. What makes them different is that they're actual living organisms. As such, their main mechanism of action is introducing your digestive system to good bacteria that aid in digestion and absorption of food.
Besides what's stated above, probiotics also improve the health of your metabolism and combat the formation of bad bacteria. That said, probiotic supplements are extremely popular even though you can get all the probiotics that you need by maintaining a balanced diet.
The Health Benefits of Probiotics
Unlike vitamins or pharmaceutical medications, probiotic supplements aren't absorbed into your bloodstream. Rather, they're sent to your intestines and stay there to provide their benefits.
Two medical conditions wherein probiotics may help you include:
Another thing to know is that probiotics are beneficial when they're given to a person with antibiotic-associated diarrhea. How? By introducing good bacteria to your digestive tract.
The Risks of Probiotics
Similar to vitamins, the FDA doesn't strictly regulate probiotic supplements. Therefore, you may never know the quality of the probiotics that you buy from health stores and pharmacies.
Aside from that, probiotics can make people with weak immune systems sick. Because of that, we advise you to consult your physician before taking them to be on the safe side of things.
When Should You Take Probiotics?
Probiotics are best taken on an empty stomach thirty minutes before a meal. The reason for that is that your stomach's acid can endanger probiotics.
Upon taking a probiotic after eating a meal, the ph levels of your stomach's acid will be lower. As a result, the chances of you having a healthier digestive system shall get higher.
Needless to say, probiotics don't have to be taken several times a day. Always consult a licensed medical professional to determine exactly how much of the stuff you need.
FAQs
What Foods Contain Lots Of Probiotics?
Examples of foods that are naturally rich in probiotics include:
Kimchi

Yogurt

Fermented fruits and vegetables

Miso

Kombucha

Kefir
Should You Take Larger Doses Of Vitamins & Probiotics?
Nope. Don't take larger doses of vitamins and probiotics unless you're under the instructions of your physician. Studies have shown that increasing the dosage of both substances doesn't increase their benefits. Instead, doing so might weaken your digestive tract.
Can Probiotics Be Taken With Other Supplements?
Yes. Probiotics can be taken with vitamins and other types of supplements. In fact, a wide array of probiotic/vitamin supplements are available on the market.
Putting It All Together
It's definitely possible to take probiotics with vitamins. Doing this often increases your body's absorption rate and gets its metabolic functions in order. 
Needless to say, a few minor risks remain when you take both substances, which is why it is best to consult your doctor.
Furthermore, always purchase vitamins and probiotics from a reputable manufacturer. 
Do not settle for the cheapest options out there because they likely won't work as well. Lastly, always check the expiry date of the probiotics you're buying to make sure they're still active.
(Related: Do Probiotics Make You Poop?)
Benefit From The Latest Advancements In Probiotic Science With Bionaze
Bionaze is a proprietary blend of probiotics proven to promote ear, nose, and throat health, improve digestion, and support your immune system. The active ingredients BLIS K12, and BL-04 are considered among the best probiotics according to science.
Get 25% Off Your First Order when you use BIO25 at checkout!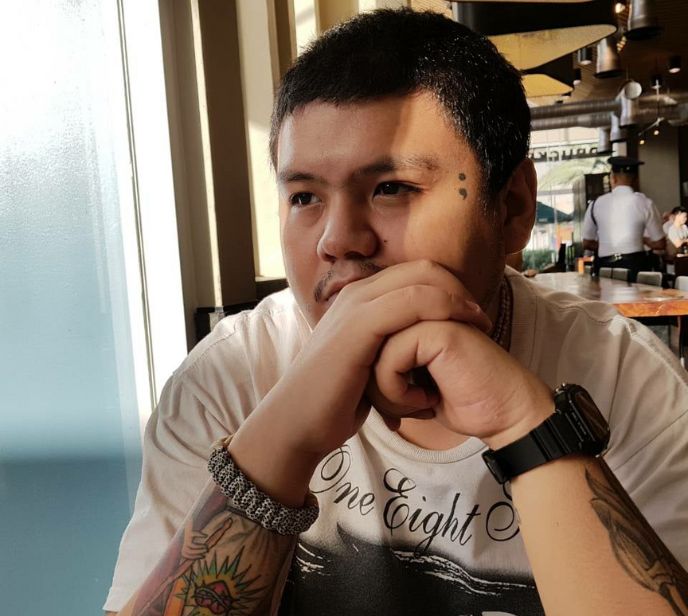 About The Author
Christian Cruz is an experienced blogger with a deep passion for health and wellness. He descends from a long line of educators and is committed to uncovering the facts when it comes to nutrition and health. Over the years, Chris has tackled all sorts of topics in his writing. As a result, millions of people worldwide have read and benefited from his content.