How To Prevent Constipation in Babies
Published September 26, 2022
Any mother would agree that babies have very sensitive tummies. 
Unlike adults, their organs are still developing. Therefore, a slight change in their diet or environment can throw their digestion off course.
It's for this reason that constipation is very common in babies. This is especially true for babies who have just started eating solid foods. Also, formula-fed babies are more prone to constipation than breastfed ones.
So how do you prevent constipation in babies? The answer depends entirely on your baby as constipation has many causes. A slight dietary adjustment might work for some babies while others might require a doctor's help.
What is Constipation?
Constipation is a condition wherein a person makes less than 3 bowel movements in 1 week. When stool is finally passed, it's either hard, lumpy, or dry. Furthermore, the process of passing that stool is often uncomfortable and even painful for many.
How to Spot Signs of Constipation
The thing about babies is that it's pretty easy to tell when something's wrong. But it's hard to tell what exactly is wrong because they can't really tell you what they feel. For that reason, you need to be vigilant and be on the watch for these signs:
Abnormal Bowel Movement Schedule
The bowel movement frequency can vary for each baby. It's largely dependent on the milk or the foods they take in. Most breastfed babies may not pass a stool every day. Meanwhile, those on formula may have bowel movements multiple times each day.
Keep track of your baby's bowel movement schedule. If they have not pooped for far longer than they usually do, it might be because they are having a hard time doing it.
Straining When Passing Stool
Does your baby get cranky and moody during bowel movements? Maybe it's because they are straining to get the stool out. 
When babies don't get bowel movements at normal intervals, the stool can become hard and clay-like. That's why your baby has to strain really hard to get it out.
Blood In The Stool
Your baby's anal walls are still very weak. That's why passing a hard stool can cause tiny tears on it. This manifests in the form of small bright red dots on your baby's feces.
Unusually Large Feces
Abnormal bowel movement intervals often lead to unusually large stools. Check your baby's diapers for black, hard, clay-like lumps.
Bloated Belly
The first thing you'll notice in constipated babies is a bloated belly. You can usually tell this if their tummies are taut or too firm when touched.
Loss of Appetite
Constipation can also give your baby a great deal of discomfort. That's why they easily get cranky and often refuse to eat food.
Common Causes of Infant Constipation
Change In Diet
A sudden change in diet can upset your baby's stomach. A great example of this is when making the switch from milk to solid foods.  Your baby's digestive system may take time to adjust to the new foods.
Medications
Some medications such as high-dose iron supplements can cause constipation in babies too. This is also true for narcotic pain medicines. If your baby is taking these medications, talk to your doctor about other treatment options to avoid constipation.
Unhealthy Foods
When babies start eating solid foods, it's advisable to steer them clear of certain foods that cause constipation. This includes processed foods, cheese, bagels, white bread, and meats.
Stress
Change in routine and being away from home in a new environment can cause stress to your baby. This can also upset their bowel movement schedules.
Irritable Bowel Syndrome (IBS)
IBS is an intestinal problem that we commonly refer to as "nervous stomach" or "spastic colon". Its symptoms include cramps, gas, bloating, and constipation.
Holding Off Bathroom Time
Sometimes, babies will hold off on passing a stool even when the urge to go is great. Reasons can vary like refusing to use a public restroom, being distracted by a toy, or rebelling against potty training.
How Probiotics Can Help
Probiotics had long been associated with treating and preventing digestion issues. This applies to toddlers and infants too.
But first, what are probiotics?
Also referred to as the "good bacteria", probiotics are living microorganisms that benefit our body. They help keep a healthy balance of both good and bad bacteria in our guts which creates a healthy intestinal flora. This improves and boosts our body's digestive process.
Can they help with infant constipation?
Much research still has to be done to definitively prove the effect of probiotics on infant constipation. But several studies conducted in the past few years have yielded positive results.
A 2010 study in Italy subjected 44 infants with chronic constipation to a daily dose of probiotics and pureed high-fiber diet. After 8 weeks, they've shown significant improvement in bowel movement frequency. No adverse effects were recorded.
According to researchers, the results suggest that probiotics are a natural, safe, and well-tolerated treatment that may provide a simple and attractive way to treat infantile functional chronic constipation.
A medical review published in 2010 also examined six clinical trials conducted in different countries. All showed that probiotics improved bowel frequency in children. However, no significant changes in stool consistency were noted.
So where do I start giving probiotics to my baby?
First, you need to remember that there are thousands of probiotic strains. Each has different functions. Most probiotics supplements are made of strains targeted for a specific purpose. 
Take Bionaze for example. It's specially formulated with two cutting-edge strains, BLIS K12 and Bl-04, to target ear, nose, throat, and mouth issues.
For constipation in babies, the Lactobacillus reuteri strain is often used. Just be sure to talk to your doctor before giving any probiotics to your baby.
Home Remedies
Here are some home remedies for infant constipation you can try before calling a doctor:
Introduce an iron-rich, high-fiber diet.

If your baby is formula-fed, you can try switching to other milk brands to see which will suit him or her best.

Puree your baby's foods to encourage better digestion.

Give your baby a warm bath. It helps relax their abdominal muscles and prevents straining.

If your baby is already eating solid foods, increase their fluid intake by giving them more water or fruit juices.

Massages help prevent constipation too. Simple movements like holding their knees and feet together and pushing it gently toward the belly. You can also use your fingertip and stroke a clockwise circular motion in your baby's tummy.

Physical activity helps ease bowel movement too. If your baby can't walk yet, you can hold their feet and gently move them in a cycling motion.

Encourage bathroom time so they won't get used to holding it in.

Sometimes, inserting a thermometer in your baby's rectal area can help loosen the stool and usher in proper bowel movement.
When to Call The Doctor
Some cases of constipation need professional intervention. We recommend calling your doctor in the following instances:
When home remedies don't work

Your baby shows signs of abdominal pain

There's blood in your baby's stool

Your baby develops a fever
The doctor will usually prescribe laxatives and suppositories. Although they are available over the counter, do not try to administer them yourself without a physician's consent.
[Related: Probiotics For Babies With Gas: Do They Help, And How?]
Benefit From The Latest Advancements In Probiotic Science With Bionaze
Bionaze is a proprietary blend of probiotics proven to promote ear, nose, and throat health, improve digestion, and support your immune system. The active ingredients BLIS K12, and BL-04 are considered among the best probiotics according to science.
Get 25% Off Your First Order when you use BIO25 at checkout!
This Content Has Been Reviewed For Factual Accuracy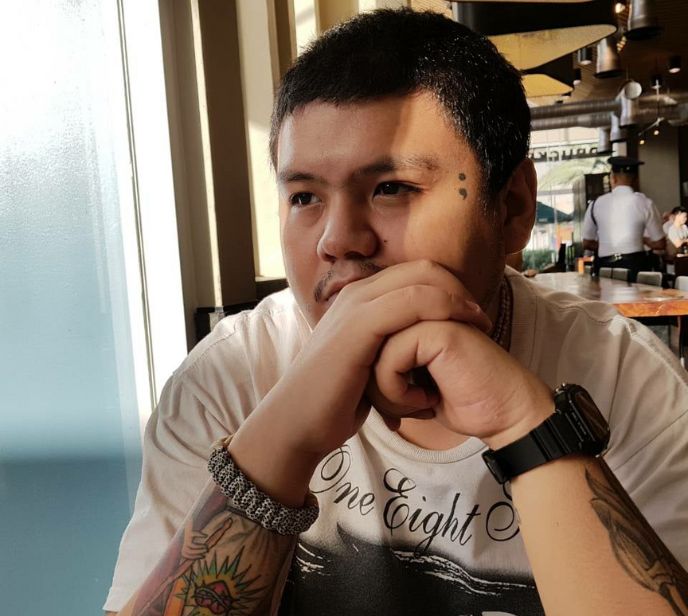 About The Author
Christian Cruz is an experienced blogger with a deep passion for health and wellness. He descends from a long line of educators and is committed to uncovering the facts when it comes to nutrition and health. Over the years, Chris has tackled all sorts of topics in his writing. As a result, millions of people worldwide have read and benefited from his content.